Thank you for visiting our Internet site. We want to give you the opportunity to stay in touch with our company and our offers.

We have residential properties in the following areas:

West Bellevue Apartments
Located near the heart of downtown Bellevue with easy access to Bellevue Square and the new Microsoft campus.

Mercer Island Apartments
Our two buildings are situated in the heart of downtown, and within walking distance to numerous grocery stores, banks, the post office, and many other businesses.

Capitol Hill Apartments
Located directly on Broadway Avenues, the Capitol Crest Apartments boast easy access to numerous restaurants, business and is situated on the same block as Seattle Community College. It is also on the Microsoft bus route, next to the Sound Transit station.

Queen Anne Apartments
We have two properties located conveniently in lower Queen Anne, within close proximity to the Seattle Center, several grocery stores, and the new Bill and Melinda Gate Foundation campus.

We hope you would enjoy viewing our offerings, and look forward to welcoming you as residents.

We are currently looking for qualified applicants to be a part of our team as resident or property manager and maintenance technicians.

Please send resumes to recruitment@seattle-properties.com.

Thank you!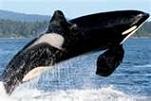 We are a Fair Housing Provider

Washington State Residential Landlord-Tenant Act

Seattle Landlord-Tenant Laws

We do not accept comprehensive reusable tenant screening reports.